Frequently answered questions to U.
Why I ´m doing this? What´s going on here? That´s a good questions and that´s why, I´m gonna answer them right here…
Who are you?
I am just guy from Slovakia, who love life, my wife, my family and want to do something, which makes me happy.
Why are you doing this?
I was bored and thinking what can I do to show who I am and also I would love to have some super-proper job
Do you know Scotch & Soda?
That´s a really stupid question. Did you see this page? Okay, I love Scotch & Soda and really passionate about this brand and its philosophy. Even my cat love it…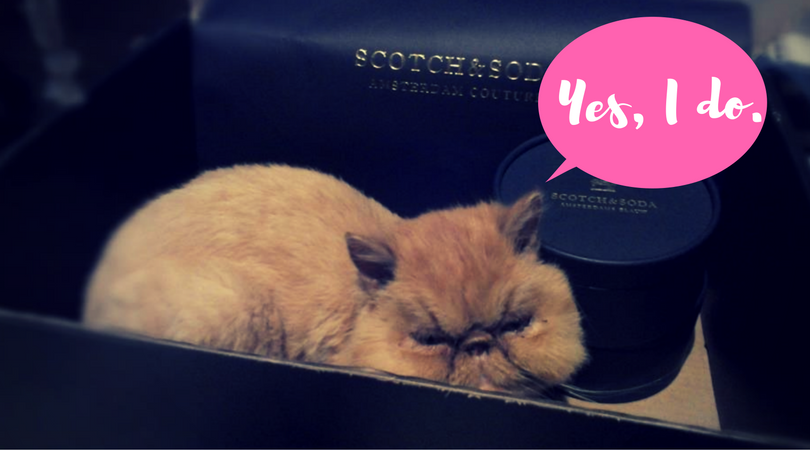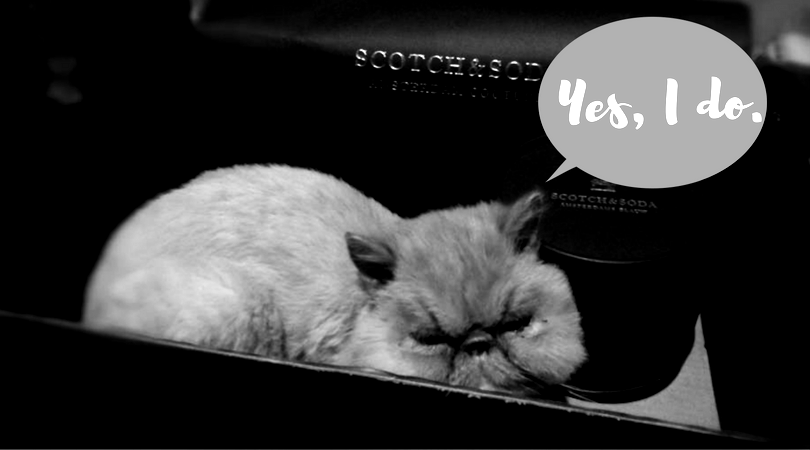 What are you expecting?
Almost nothing 🙂 Firstly, I just wanted to make a better day to all people in Scotch & Soda and show that somebody in Slovakia thinking about them.
But, if you like "my attempt" even little bit and you think that you have to do something for me, here is few stuff, which I would appreciate and never forget:
Drink a cup of coffee in your HQ and talk little bit about "meaning of life" and my fashion project Styllie
Be part of your team even for few days as an Intern
…and if it will be possible sometime, I would love to be your Brand ambasador here in Slovakia and spread your love everywhere
If you will have some other (job) opportunity for me, I will be happy to co-operate with you
Did anybody help you with this site?
Of course. I have very good friends and people around me. I woud mention Tomáš Pinka, for his awesome duotone template, which I used it with my cover photos, as you could see, then Peter Vaňo, who helped me with some CSS & HTML issues, Ivon Lichá and YDEAS agency, for their background video and also for some stunning photos I would like to thank Adriana Ariadna.
…and also my beautiful wife, who´s helping me everyday.